Dental & Medical Equipment Supplier
Find the quality, reliable medical, and dental equipment you need to safely and effectively run your medical facility. We offer products from a wide range of top brands.
Shop Equipment
Check Our Latest Specials
We offer competitive pricing and regularly have specials giving you even deeper discounts. Learn more about current promotions and deals for in-demand equipment and products.
See Specials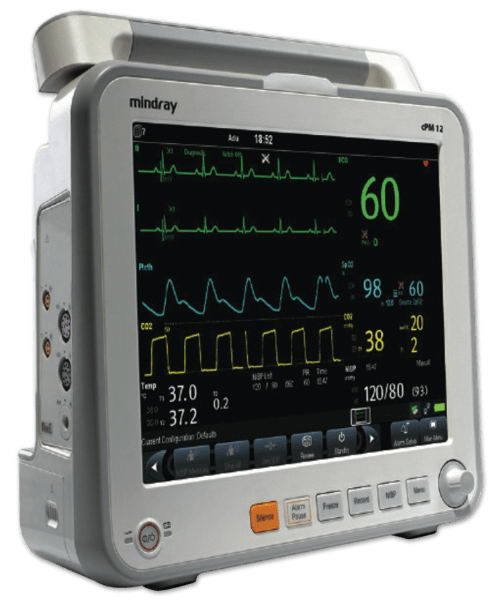 Top-Notch Customer Service
Have questions? Our highly trained sales and support team is available to provide you with answers and information you can trust when making decisions or resolving issues.
Contact Us
Fast Shipping
Get Your Orders Quick
Specials
Get the Best Deals
Highly Rated
Trusted By Many
Instructions
We Offer Support
Browse By Equipment Category
Track all aspects of patient vitals from temperature, respiration, pulse, and oxygen saturation to CO2 level and NIBP. Identify signs of deterioration in stats quickly to provide the necessary care. Both mounted and portable monitors are available with easy-to-use interfaces and enhanced functionalities.
Deliver anesthesia to patients from pediatrics to bariatrics with a versatile machine that has the flexibility to adapt to each patient. Adjustable ventilation capabilities and respiratory monitoring features integrate with many anesthesia management systems for more comprehensive control and data tracking.
Patient and staff safety is critical in any medical or dental setting. From disposable masks, shields, and respirators to hand sanitizers, filters, and safety barriers, find all of the personal protective equipment (PPE) for your facility in one convenient location.
Find Exactly What You Need
Featured Brand
Mindray
Mindray provides best-in-class patient monitoring and anesthesia systems that can enhance clinical workflow, as well as the quality of care patients receive. Their equipment is innovative, affordable, and easy to implement, and it often integrates with existing software systems for more comprehensive data management.
Mindray Monitors & Equipment Mindray Anesthesia Machines
Browse all Mindray Equipment
Featured Brand
Resources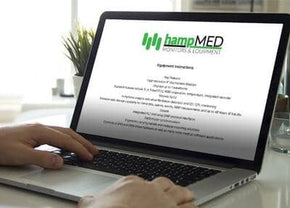 Resources
Not sure how something works or want more information? Learn about features, functions, and capabilities of equipment as well as setup and troubleshooting with access to equipment manuals and instructions. We provide resources on many of our products so you have everything you need to get it working properly.
Our Customers Loves Us
"Working with Hamp for the last decade has been a pleasure and he has been a true asset to our practice. Over the years, he has helped us cut our overhead and has come up with many unique ways to minimize our equipment and supply costs. He has now helped us set up 4 separate locations and I can't imagine setting up another one without his help. Unlike many pushy vendors his goal is not to sell, rather it is to support. Most importantly, he is always available. Whenever we are in a jam, he is there to help. I would encourage anyone setting up a new office or trimming the fat of an existing office to give hampMED a look and see how he might be able to minimize overhead and add value to their practice."

Dr. Ken Zouhary
Oral & Facial Surgery of East Alabama
"hampMED is a great company that stands by their word. We look forward to doing more business with them in the future."

Dr. Boos, Harris, and Ismail
"Hamp has been a vital part of our day to day operation since 2013. He has always been someone we can count on to get us the equipment needed in all four of our offices in a timely manner. During COVID-19, He has helped us and continues to help us obtain the proper PPE. If you are looking for someone to help with your supplies, look no further than Hamp. We look forward to continue doing business with him."

Kristy Middleton of Rockcliff Oral and Facial Surgery
Pre-Owned & Refurbished Equipment
Not all equipment must be brand new in order to work effectively. We offer a selection of pre-owned and refurbished machines at affordable rates to provide you with more access to the equipment you are looking for. All machines are inspected and tested to ensure proper function.
Pre-Owned & Refurbished Equipment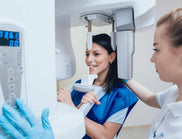 Browse Quality New and Used Equipment By Division
Outfit your surgical suites with key equipment to perform a wide range of procedures. Find top brands of surgery tables and chairs, scrub sinks, and overhead lighting, as well as electrosurgical equipment, endoscopy systems, and sequential suppression devices. Practice safely with equipment you can trust.
Make moving patients easier with adjustable hospital beds, recovery stretchers and chairs, and wheelchairs. As patients recover, track their progress with patient monitoring systems, warming systems, and infusion pumps to provide vital data and medication. Have everything you need on hand.
There is no time to waste in an emergency. Choose from a variety of AEDs, defibrillators, and crash carts, so your team has the necessary equipment close by to help save a life. A variety of recovery stretchers and chairs are available as well.
Why Choose HampMed?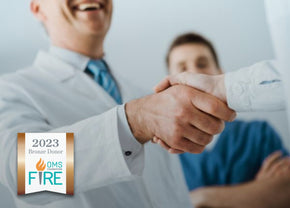 Why Choose HampMed?
HampMED is proud to offer a wide range of medical and dental equipment from top manufacturers in the industry. We support medical professionals in outfitting their facilities with best-in-class equipment and provide outstanding customer service.
Who We Are